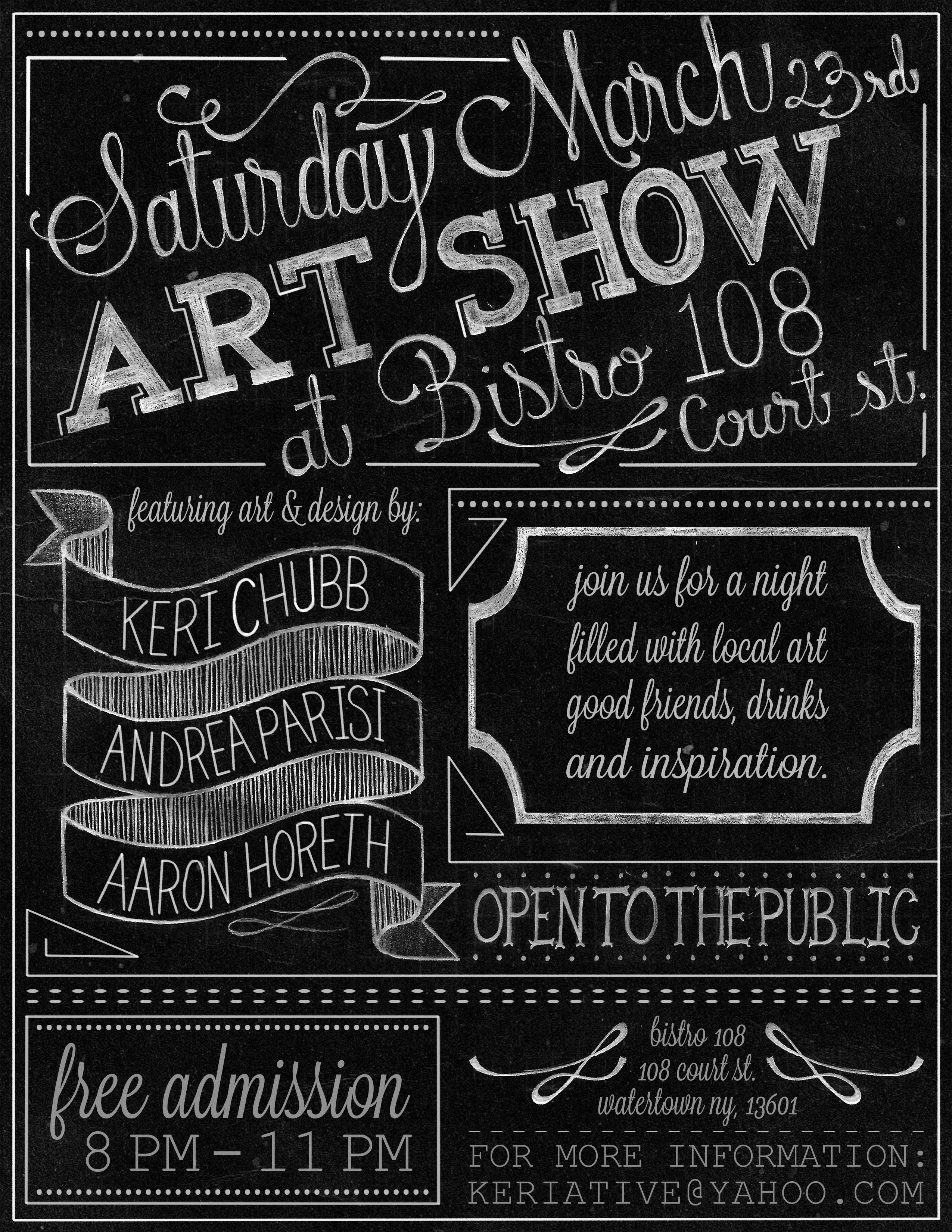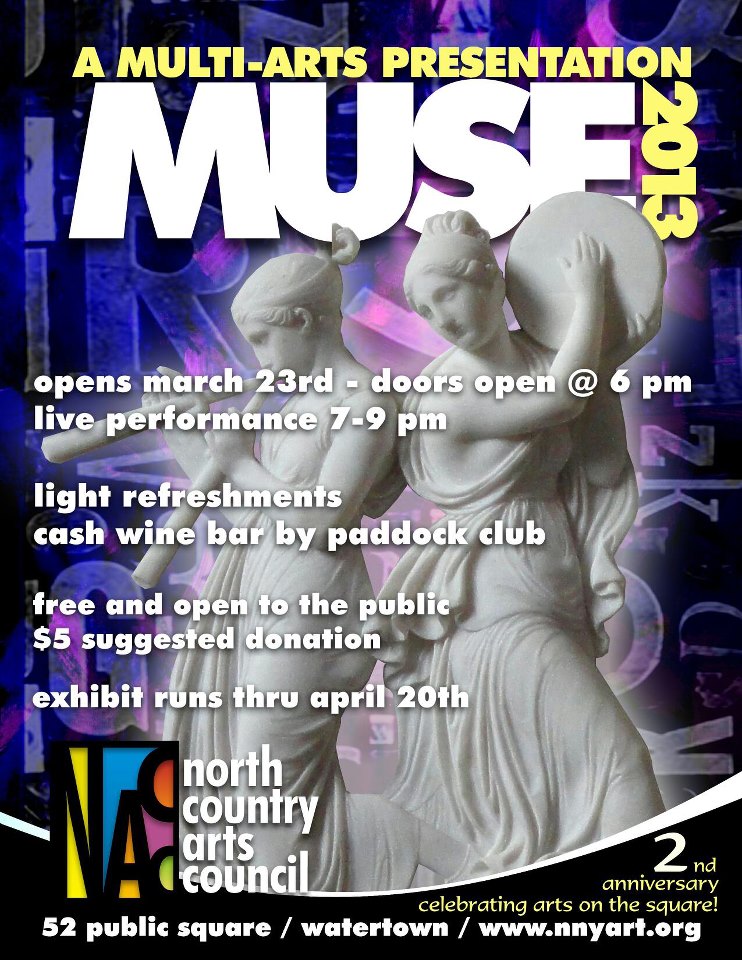 Check out the arts in Watertown tonight! Two different shows just feet apart on the Square.
The North Country Arts Council is featuring "MUSE" a Multi Arts Presentation tonight at 50/52 Public Square. The Event is free and open to the public with a suggested $5 donation. Doors open for Exhibit viewing at 6pm, live performance at 7pm, at Screen on the Square. https://www.facebook.com/events/141471982686500/permalink/141471986019833/
Then Hop over to Bistro 108 for a nightcap and check out the Typography, Graphic Design, Digital Illustration, Photography and Paintings of local artists Keri Chubb, Andrea Parisi and Aaron Horeth. The show starts at 8 and runs until 11 (kitchen closes at 9). https://www.facebook.com/events/133821760122541/
Come take advantage of this opportunity and see two shows in one art filled evening!